http://news.yahoo.com/s/oneworld/world3613611238444411
They way I see it, the mining companies are doing them a favor. Those corrupt african governments, (mostly) would just buy more weapons and throw expensive parties, and the populace would just be even more oppressed.
There's a few good examples of good governments there like Ghana, but they are mostly a bunch of greedy despots.
.
"Poor Al Gore. Global warming completely debunked via the very Internet you invented. Oh, oh, the irony!" -Jon Stewart
Been to africa, on deployment don;t bother caring what happens, they dont.....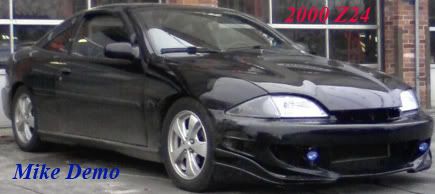 400 million over fifteen years is chump change for a government. (Even Ghana). They are stealing, but would 400 million completely change a country like Ghana ? not likely.
My Cav
I give up...
i'm buying a VW those people love trees, so they should love eachother too... "Andy"
The problem with Africa is the same as with the Middle-East. Too many power hungry warlords, not enough benevolent dictators. What they need is a brutal a**hole who wants what's best for the country and it's people. History is replete with them and they're always great men.

Benevolent dictators? Like Lenin? No jobs = idle hands= the devil's workshop. Its simply tribal warfare with guns and machetes instead of poison darts and wooden sticks.

.,


"Poor Al Gore. Global warming completely debunked via the very Internet you invented. Oh, oh, the irony!" -Jon Stewart